Blog January 2021Published 22 Jan 2021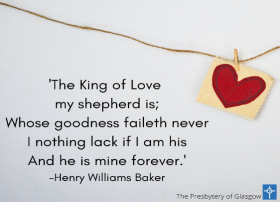 'And now these three remain: faith, hope and love. But the greatest of these is love.'
1 Corinthians 13v1
Over the past year we have attended worship services, meetings, conferences and sadly funerals sitting from the same chair in our homes.
A first for me this month was attending my first Zoom wedding!
We were invited to come dressed as we would if were all together in person and some were in hats, some in their smart suits and I was dressed in my favourite red dress. Very different to the joggers and comfy clothes I have been in since last March! The only difference in my wedding outfit was I was still wearing my slippers!
The service was full of joy and smiles as I watched from my screen my friend of over 20 years marry the love of her life. As they sat in their home, we watched from our small screens as they both said their vows, exchanged rings and prayed to God to be a part of their married life. We all clapped and cheered as they were announced 'husband and wife.'
It made me think of this verse from Corinthians:
And now these three remain: faith, hope and love. But the greatest of these is love.
1 Corinthians 13v1
As I sat and watched my first Zoom wedding I saw love; love for one another and love for God, knowing through Him and through His strength they would get through anything. They had managed to get married during lockdown – in tier 4 no less!
Over the past year, how much have we held onto our love for God and His strength to see us through? I know for me there have been times life has been tough. Furlough, homeschooling, not seeing family and friends and working from home have all sent their challenges. But if we stand firm in the faith, hope and love of God, all will be well.
The love our Saviour has for us is enough to see us through all that we are going through just now. We just need to believe and keep our faith, hope and love in Him strong.