Presbytery Welcomes CumbernauldPublished 08 Sep 2021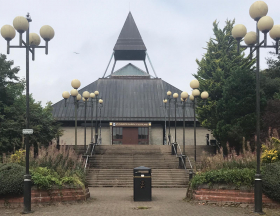 A special service was held last week at Cumbernauld St Mungo's Church of Scotland to welcome the churches of Cumbernauld to the Presbytery of Glasgow.
The congregations of Abronhill, Condorrat, Old Cumbernauld and Kildrum linked with St Mungo's are now part of the Presbytery of Glasgow, having previously been linked with Falkirk.
Rev Dr Grant Barclay, Clerk to Glasgow Presbytery, said: 'There's a deal of cooperation across the whole Church of Scotland and we're delighted to welcome colleagues and friends from Cumbernauld into Glasgow Presbytery. We look forward to working together in the days ahead.'"