New Minister for Kirkintilloch St Mary'sPublished 31 Aug 2021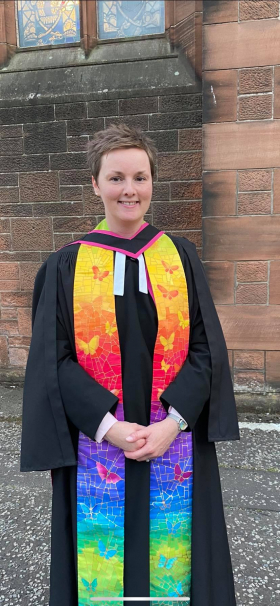 The Reverend Ruth Morrison is the new Minister of St Mary's Church of Scotland in Kirkintilloch. Ruth was inducted at a special service last week.
Ruth, who is married and has one daughter, grew up in Clydebank. She was ordained in St Andrew's Church in Arbroath in 2009 before returning to do a PhD at Glasgow University. Ruth was then in inducted as Minister of Clydebank Waterfront and Dalmuir Barclay in 2014.
Ruth said, "I am very much looking forward to this next chapter of my ministry. I am excited to get to know the parish and congregation of St Mary's as we explore together how we can continue to love, best serve and be the people of God in this time and place."