Message from Rev Richard Buckley on behalf of the Pastoral AdvisorsPublished 24 Jun 2020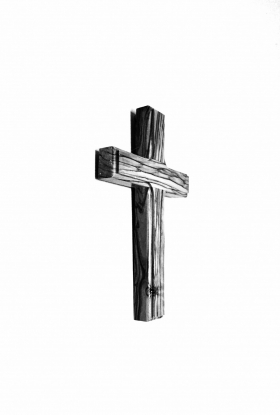 In the providence of God, the whole world is going through a shared experience of Covid-19. For most, it will be a tiresome time to be got through until life gets back to normal. For some, who have been fearfully unwell, the future holds the debilitating effects of long-term health problems.
We all go through sharp experiences. Some are so deeply personal and heart-rending that they leave us changed people. They either drive us away from the God who allowed such dark days to come to us, or they deepen our desire to know that God.
I have had the privilege of serving the Lord Christ for thirty years in the Presbytery of Glasgow. My Probation was at Pollokshields Parish Church with Harry Thomson. In that Church building there is a memorial to Rev George Matheson who wrote the hymn 'Oh Love that wilt not let me go.' I consciously stood before that memorial twice, the first time to admire the man, the second time to 'stand' in his shoes and imaginatively to 'live through' his experiences of hurt and sadness.
This is what he wrote about the origins of that hymn:
"My hymn was composed in the manse of Innellan on the evening of June 6th, 1882. I was at the time alone. It was the day of my sister's marriage, and the rest of the family were staying overnight in Glasgow. Something happened to me, which was known only to myself, and which caused me the most severe mental suffering. The hymn was the fruit of that suffering. It was the quickest bit of work I ever did in my life. I had the impression rather of having it dictated to me by some inward voice than of working it out myself. I am quite sure that the whole work was completed in five minutes, and equally sure that it never received at my hands any retouching or correction. I have no natural gift of rhythm. All the other verses I have ever written are manufactured articles; this one came like a dayspring from on high. I have never been able to gain once more the same fervour in verse."
We know that, as ministers of Word and Sacrament, people watch to see our response to what life brings to us, and how we address them '…out of the depths.' Most of the Psalms are written out of the subjective experiences of those who trust God in all circumstances. They have been sung with thankfulness to God in the midst of the trials that all of God's people are entrusted with, so we are relieved to know that what we are going through is matched by the experience of each generation.
At the very time Jerusalem and all it stood for was being destroyed, the writer of Lamentations wrote, 'The steadfast love of the Lord never ceases, his mercies never come to an end; they are new every morning, great is your faithfulness.'
In the same way, we, in our day, for our time and our congregations, need to analyse what we are living through and speak into our generation the same grace and goodness of God. One writer observed about Matheson's hymn, 'The four key words of "O Love That Wilt Not Let Me Go" are Love, Light, Joy, and Cross. The words are the total fulfilment of a believer's subjective experience for those who have consecrated themselves to the will of God.'
May Our Lord grant that we live and work, in the midst of all our pressure points, and for some our suffering of whatever kind it might be, to his praise and glory.
May I draw your attention to a contemporary setting of this lovely hymn by a band named Indelible Grace, which is on youtube.
O Love that will not let me go,
I rest my weary soul in thee;
I give thee back the life I owe,
That in thine ocean depths its flow
May richer, fuller be.
O Light that foll'west all my way,
I yield my flick'ring torch to thee;
My heart restores its borrowed ray,
That in thy sunshine's blaze its day
May brighter, fairer be.
O Joy that seekest me through pain,
I cannot close my heart to thee;
I trace the rainbow through the rain,
And feel the promise is not vain,
That morn shall tearless be.
O Cross that liftest up my head,
I dare not ask to fly from thee;
I lay in dust life's glory dead,
And from the ground there blossoms red
Life that shall endless be.