Ecumenical Advent Service - 9th December 2023 at Glasgow CathedralPublished 01 Nov 2023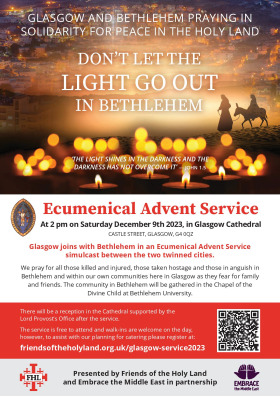 Glasgow and Bethlehem praying in solidarity for peace in the Holy Land.
Glasgow joins with Bethlehem in an Ecumenical Advent Service simulcast between the two twinned cities.
Saturday, 9th December 2023 at 2.00pm in Glasgow Cathedral. All welcome.