Climate Challenges — Martin JohnstonePublished 23 Sep 2021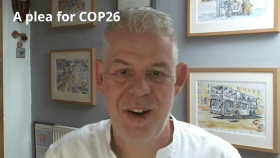 As part of Glasgow Churches Together we are working with many others across the city, nation, and world in preparation for COP26 in November.
Glasgow Churches Together COP26 Ambassador Martin Johnstone outlines how you can get involved with one of the most important events ever to be held in our city. For regular updates as COP 26 draws closer please follow @COP26Group on Twitter.