Welcome to the Presbytery of Glasgow Youth Office and the first blog of 2020!Published 06 Jan 2020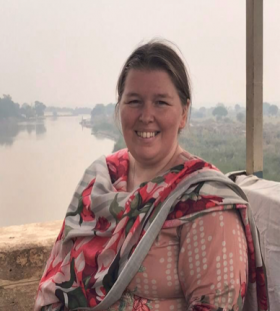 "For I know the plans I have for you," declares the Lord, "plans to prosper you and not to harm you,
plans to give you hope and a future. Then call on me and come and pray to me and I will listen to you."
- Jeremiah 29:11-12
Welcome to the Presbytery of Glasgow Youth Office and the first blog of 2020!
I am Karen Wallace, the Children, Family and Youth Development Coordinator. As well as having one of the longest job titles within the Presbytery, my role here is to support congregations with their children, family and youth ministry.
As we start this new year and this new blog, my mind travelled to what 2020 holds for me, the Glasgow Youth Office, the Presbytery and the Church of Scotland as a whole.
This year we are expecting lots of changes and lots of new developments within our wider Church as we take forward the Radical Action Plan. Presbyteries are changing and evolving into new bigger Presbyteries, staff in the central offices are also in a period of change as the original four councils have become two new entities – the Faith Nurture and Faith Impact forums.
We don't really know, yet, where the journey of the Church of Scotland is going!
That was the same for me when I started this job nearly 5 years ago now. I was unsure what it meant to be the Youth Development Coordinator of Glasgow Presbytery. I spent a bit of time figuring out what was needed and required of me to carry out my job. I certainly had my job description but it was hard to know where or how to start! I clung onto the Bible verse above from Jeremiah, that God knew the plans for me, He knew what I needed to do. All I had to do was trust in Him.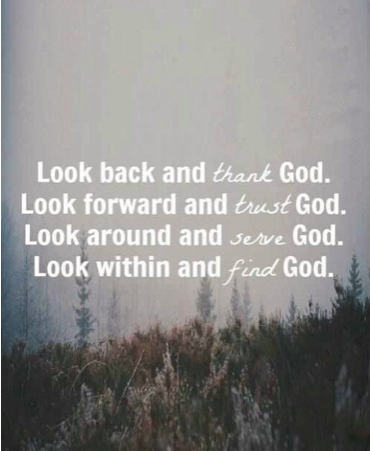 In the 5 years I have been in post, that is what I have done. Trusted Him and He has given me some wonderful experiences and opportunities. When you let go and trust God, amazing things can happen not only to you, but to the people around you, and the young people, families and children you work with.
I had never taken a group of young people on an international trip before, but in 2018 God presented that opportunity to me. He gave me the skills, means and courage to take 27 young people to South Africa. It was one of the most challenging pieces of work I have done but it was certainly the most rewarding, for me, as a Youth Leader, for the team I led, and also for the lives we touched when we were there. If God can give me what I need for something that momentous, He can also help me with my day to day. Only if I let Him direct my path and trust that He had my plan all mapped out for me.
The Lord has a good plan for you and your work with children, families and young people. You can rest in the knowledge that He has it all in His hands! No matter if that path is smooth or if you are facing some bumps in the road, God is there to take care of it all. All things will work out in the end, only if you trust in Him.
So go ahead and enjoy all that your ministry with children, families and young people gives you, because God is in control, only if you let Him!
Blessings,