Statement from Rev William Wilson, Moderator of The Presbytery of GlasgowPublished 27 Aug 2020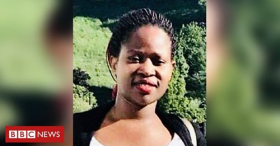 Tragically it appears as if Mercy Baguma was forgotten by too many institutions leading up to her death. We express our condolences to her family and friends as well as expressing our shame. So that Mercy is not forgotten in her death we urge the following.
Remembering that Jesus himself was a refugee, we encourage all congregations to remember asylum seekers in your prayers and to offer practical support to those congregations and organisations who work to welcome and improve the lives of all refugees and asylum seekers.
We urge the UK Government, Scottish Government and all politicians to work to establish an immigration & asylum system that has at its heart generosity, mercy and fairness.
Rev William Wilson
Moderator