Session Clerks Drop InPublished 28 Apr 2022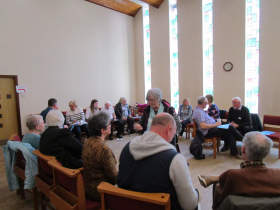 The Presbytery hosted a drop in session for Session Clerks yesterday.
It was an opportunity for the Session Clerks to meet with Presbytery staff and hear about the range of support and advice that is available. It was also a chance for them to get together and chat about many of the issues that are of common interest.